In July, the demand for homes remained strong, keeping prices high and inventory low. All data has been pulled from the ARMLS® from 7/1/2021-7/31/2021. Check out below to see how the Phoenix-area housing market performed in July.
Monthly Sales
In July, sales decreased by 9.8% landing at 8,715 homes sold compared to 9,661 in June. Sales also decreased by 15.4% compared to July 2020.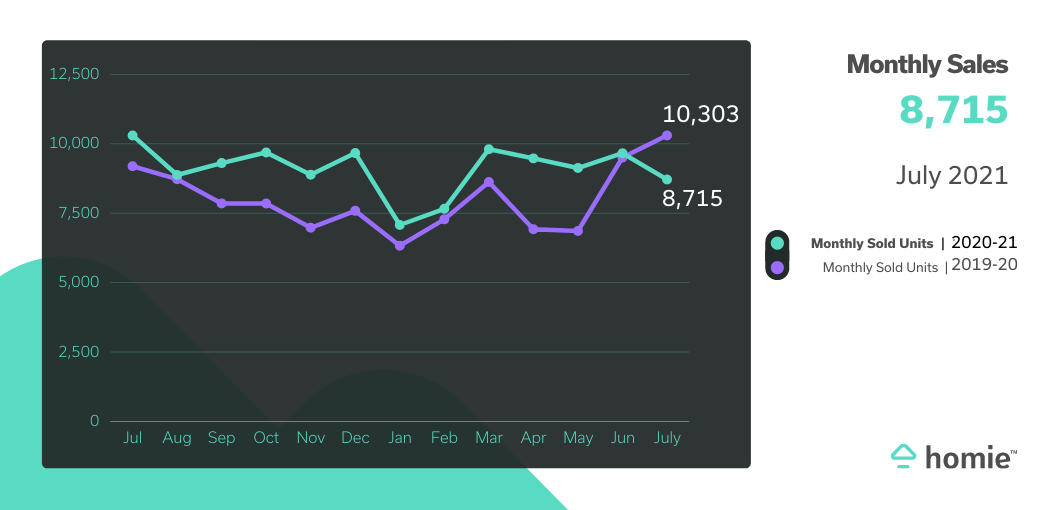 List Price
The average list price continued to rise, increasing by 24% from the previous year. The average list price in July was $518.7K, a very slight increase from the previous month at $518.4K. Median prices also remain on the rise with a 26.2% increase from July 2020.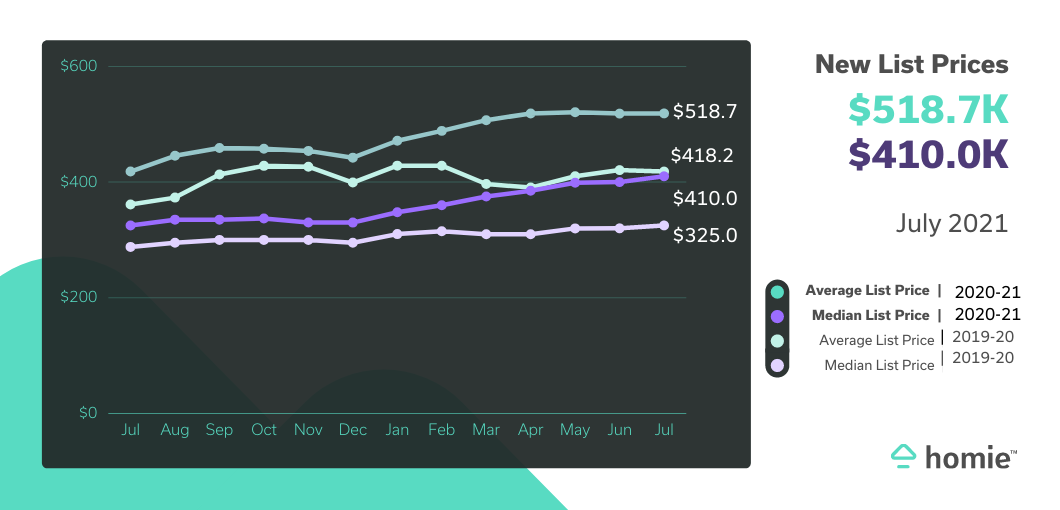 Sale Price
The average closing price in July was $498.6K, a slight decrease from the previous month at $507.9K. The average sales price increased by 27.3% from July 2020, as well as the median sales price with an increase of 28.6%.
Days on Market (DOM)
Homes are continuing to sell rapidly in Phoenix. The Average Days on Market in July was 28. This is a one-day decrease from the previous month and a 27-day decrease from July 2020.
A Message From Wayne Graham, Head of Real Estate
"Supply has had a major impact on the Phoenix housing market. Phoenix grew at a faster rate than any other major city in the past decade, becoming the fifth-largest city in the nation. With an increased population and record low-interest rates, our market is struggling to keep up with the demand. However, there is hope the market will become balanced in the second half of 2021."
Turn to a Homie
Are you ready to jump into the market as a buyer or seller? Our dedicated agents know how to put together the perfect offer to help you get your dream home if you're a buyer, and they know how to make sure you get the offer you're looking for if you're a seller. Click to start selling or buying and get in touch with your dedicated agent.
Read more about buying or selling in Arizona
Real Estate Market 2020 Recap & 2021 Forecast Greater Phoenix Metro Area, AZ
How to Find a Real Estate Agent in Arizona
How to Price Your Home in Arizona