Original Publish Date: September 13, 2017
According to KSL, securing a home and a mortgage is among the top 10 most stressful life events. The stress of buying a house ranks right up there with having a child or changing jobs.
We get it. Buying a home, moving, taking on a mortgage—it all happens almost at once. That's a lot to tackle for anyone but even more so for first-time home buyers. That's why Homie was founded. There are already so many stressors in life, so the least we can do is make home buying a little less daunting.
We've found that one of the best ways to lessen stress is to be prepared. Let's take a look at the top three stressful moments you may encounter as a home buyer.
1. The Offer
You found your dream home. You're tingling with the excitement of putting in an offer, but what will the seller accept? This part of the home buying process can intimidate you because a lot of it is out of your hands as a buyer. There are a lot of unknowns:
Price: Obviously the seller has listed at a price they feel comfortable with. What will happen when you offer a bit more? You might pay too much. Offer too little? You might lose out to a higher bidder.
Bidding wars: Sometimes the seller will have more than one offer on the table. You'll find yourself in what is called a bidding war, where the seller gets to choose the best offer.
Low inventory: A seller's market is when there are more people who want to buy homes than there are homes for sale. It's great if you are the seller but stressful for buyers hunting for their dream home. Homes move quickly in a seller's market, so get ready to jump on a house that you love.
Market value: We all think our house is the coolest on the block. After all, it's got a sweet garage with a custom-built workbench. However, the price that a seller lists at might not meet what the market demands. As a buyer, you'll need to stay aware of this so you know how much you can actually spend. Your Homie real estate agent can help you understand the market value of a home you're interested in.
We've talked about all the stressful moments when you're putting in an offer, so now let's go over our best advice for calming those nerves.
Get your financing in order: It's super fun to look at homes. It's not fun to find out that you don't qualify for any of the homes at the top of your list. To avoid getting your hopes up, make sure you're prequalified. Prequalification is done by a lender or mortgage broker of your choice. Based on your finances, they will let you know how much you could potentially spend on a home without breaking the bank. You should work with a lender who is going to get you a great interest rate. Haven't found a lender yet? Check out Homie Loans™*.
Get a comparative market analysis (CMA): This report reveals how much homes in the area have actually sold for. Getting one of these on a home you love helps you find out if it is actually worth what you are willing to pay. This will make you feel more comfortable spending the moola you worked so hard to save.
Move quickly: Homes sometimes go under contract within days of hitting the market. If you fall in love with something, make sure you're ready to present an offer quickly!
Use terms other than price to sweeten the deal: There is more than one way to entice a seller to choose your offer. In times like this, it's a good idea to lean on someone who is an expert in closing deals. Homie agents are among the most experienced real estate professionals in the market and handle hundreds of deals a year. If you've started the buying process with us, your dedicated agent will help you get the most house for your money.
2. The Appraisal
The day you get your appraisal back can cause you stress if the amount doesn't come in high enough. When an appraisal comes in lower than the sales price, it can affect the loan-to-value (LTV), which in turn can mess up your loan or require you to bring more money to closing. A higher LTV may affect your interest rate and determine whether or not mortgage insurance is required.
How do you reduce stress during the appraisal process?
Focus on funds: If you have a large down payment, it reduces the dollar amount you're borrowing and makes it more likely that the home will appraise for enough to satisfy your lender. Your liquidity is a huge plus to the seller, since it can remove this stressor from the equation for both of you.
Renegotiate: The appraisal is part of the due diligence process. A lower than expected appraisal can result in a renegotiation of the purchase price between buyer and seller.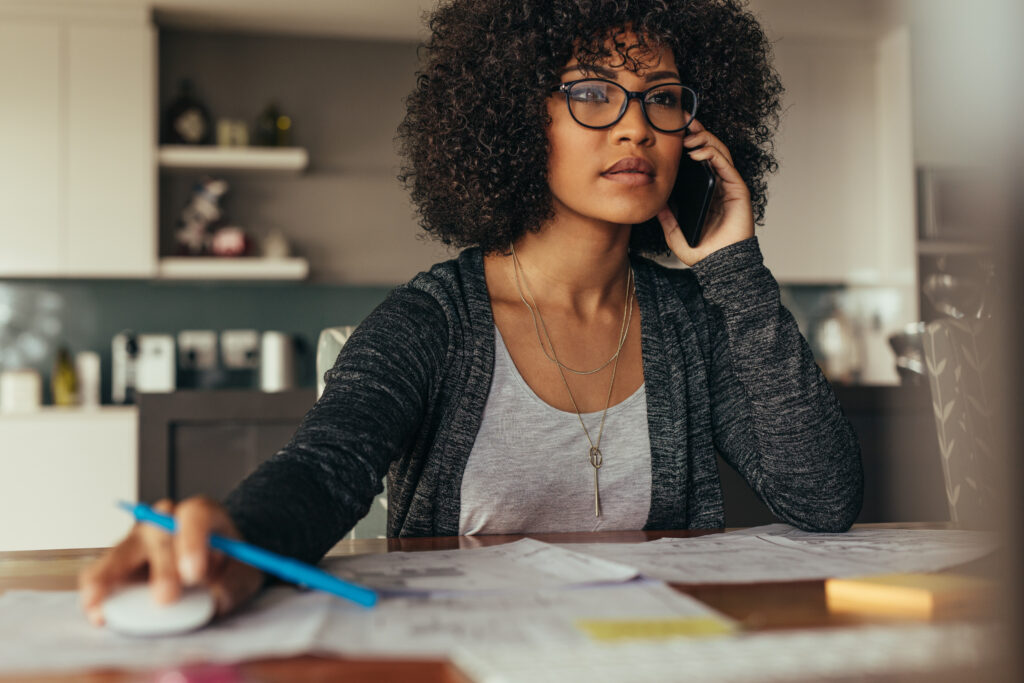 3. Down-to-the-Wire Negotiations
Due diligence is the period of time (usually a couple weeks) in which you research everything about a house. During this time frame, any problems you encounter may justify a renegotiation or concessions from the seller. In general, buyers come out ahead during renegotiations (yay for you!), but the fear that you're buying a home with structural issues or an aging roof can sometimes cause you to back away from a house late in the game.
Are there really ways to avoid stress during this part of the process? Yes. Yes there are.
Don't risk your earnest money: You can back out of the deal prior to the end of your due diligence deadline without losing anything if you discover any major concerns. The seller must return your earnest money up until this date, no questions asked. The earnest money is typically deposited in a special account with a real estate brokerage or title company, not in the seller's bank account.
Have a home inspection: Home inspectors and other experts can help put your fears to rest when it comes to your future home. Do everything you can to make sure everything is in tip-top shape. Don't be afraid to ask questions about the home's condition.
Consider a home warranty: A home warranty costs a few hundred dollars, and either the buyer or the seller can pay for it. It generally covers repairs for:
– Appliances
– Electrical systems
– Plumbing systems
– Heating and cooling systems
Help From Your Homies
Now that you're armed with the information to deal with the stress of buying a house, talk to a Homie agent! Homie is a full-service real estate brokerage with a mission; we want to help you find the home of your dreams without breaking the bank. We help cut costs by skipping high commissions without skimping on service. Every Homie buyer has a dedicated real estate agent and team of attorneys and specialists. You are never on your own with Homie. To make things even sweeter, Homie will split up to 50% of our commission with you.*** Sound like a dream? Nah, it's just who we are. Browse homes for sale in your area now!
*Homie Loans, LLC ("Homie Loans") and any of Homie Technology's affiliated Real Estate Brokerages ("Homie") have a business relationship in that both are owned by the same persons. Because of this relationship, this referral may provide Homie or Homie Loans a financial or other benefit. You are NOT required to use either Homie Loans or Homie. You may use them individually or together. By using Homie or Homie Loans, you agree that your information may be shared between the two companies regarding the home buying or home selling transaction.
THERE ARE FREQUENTLY OTHER SETTLEMENT SERVICE PROVIDERS AVAILABLE WITH SIMILAR SERVICES. YOU ARE FREE TO SHOP AROUND TO DETERMINE THAT YOU ARE RECEIVING THE BEST SERVICES AND THE BEST RATE FOR THESE SERVICES.
***Subject to terms and conditions outlined in the Buyer Broker Agreement.