Buying or selling a home for the first time can be a daunting and scary task. These days, a large portion of first time home buyers are made up of millennials. In fact Realtor.com reports that millennials are projected to make up over 51% of home buyers nationally this year, which outnumbers the total share of homes purchased by Gen X (32%) and Baby Boomers (17%).
Here at Homie, it's our goal to arm you with the tools necessary to buy or sell a home fast all while saving money. to complete successful and cost-effective real estate transactions. We had a hunch that although millennials are the largest group of first time home buyers in the US, many were still largely unaware of many of the complexities involved in buying and selling real estate. Clearly, the traditional real estate model leaves people confused and lost.
To prove our theory, we recently surveyed 1,000 millennial Americans on topics related to real estate. The study revealed the following:
Commission Confusion

From the survey, we discovered that 65% of millennials weren't aware of the average 6% commission fee* when selling a home. For example: You'd pay $18,000 on a $300,000 home. This might explain why many millennials unknowingly give away huge chunks of equity in exchange for perceived convenience with so-called iBuyers that charge between 6% and 14% of the cost of the home.
We also discovered that 42% of respondents believe it is free to use a buyer's agent to purchase a home. This myth has helped keep real estate commissions artificially high because the current system has made it difficult for sellers to negotiate the buyer agent commission (BAC).
Real Estate Agent Roles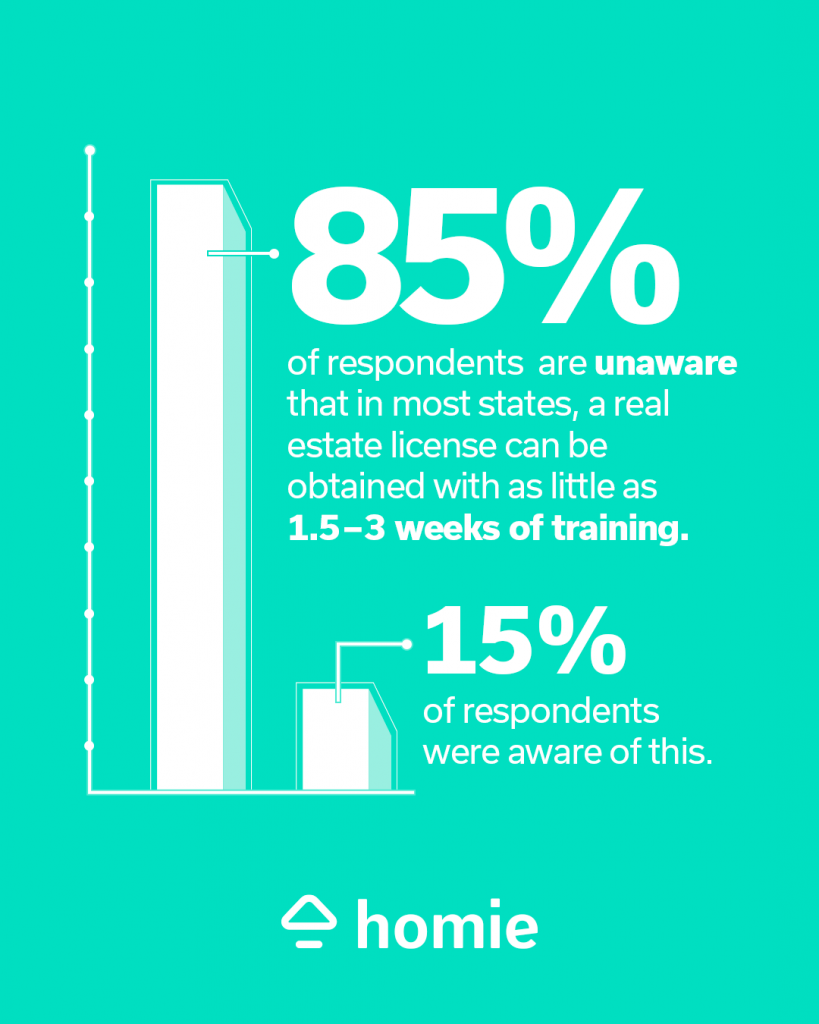 Of the millennials polled, 16.5% mistakenly believe that consumers are legally required to use a real estate agent to buy or sell a home. The reality is, you can buy or sell a home on your own!
In addition, 85% are unaware that in most states a real estate license can be obtained with as little as three weeks of training. It's not widely known that it only takes 16 hours on average to sell a home in the United States. (That's a lot of cash out of your pocket for a 16 hour project!)
Mortgage Myths

Of those surveyed, over half the respondents didn't know how much money needs to be put down to avoid Private Mortgage Insurance (PMI). PMI is usually required when a homebuyer cannot afford a 20% down payment. Unfortunately, homeownership is becoming increasingly unaffordable for many first time home buyers and millennials.
Home Buying Confidence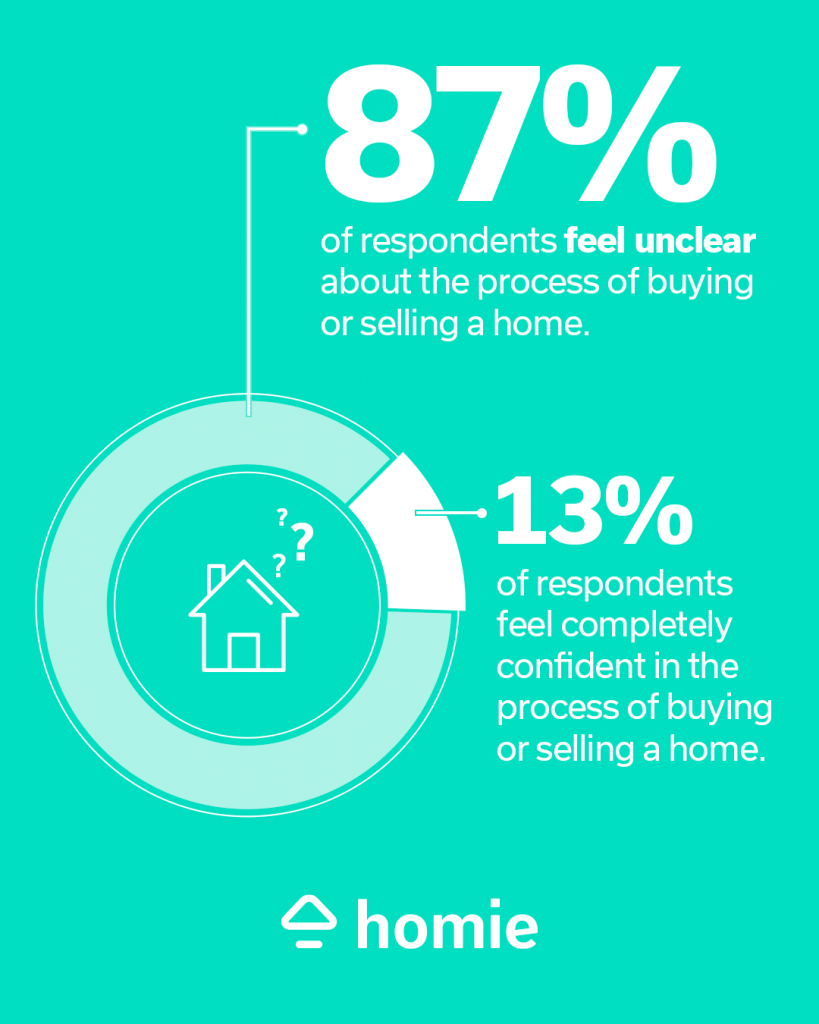 Not surprisingly, only 13% of people surveyed felt completely confident that they understood the full process of buying and selling a home. This might be another reason why some millennials rely on iBuyer services for the perceived convenience of selling their home while losing out on thousands of dollars in equity.
Free Resource Guide
It's clear that traditional resources for first time home buyers and sellers are thin. Never fear, Homie is here to help you! We give the power to our buyers by helping them save thousands in real estate commissions. When you buy with Homie, you can keep up to 50% of our commission*. Homie sellers save, too. In fact, the average seller savings is $10k!
Seller Resources
Buyer Resources
*Subject to terms and conditions outlined in the Buyer Broker Agreement.