Say
Goodbye

to High Commissions

When you buy or sell with Homie, you'll walk away with money in your pocket.
$

3,500

No matter the price of your home.
Calculate How Much You'll Save
Please enter a valid percentage
Listing Agent
$
You Pay
$
Buyer Agent
$
You Save
$
Traditional Way
Listing Agent
$
You Pay
$
Buyer Agent
$
You Save
$0
Sell to a Homie Buyer, Save Even More
If you choose to sell to a Homie-represented buyer, you can save even more. Instead of paying a percentage-based commission, you'll pay a flat $5,000 to the Homie buyer agent instead. No extra math required.
How Homie Works
$3,500 flat fee, no matter what.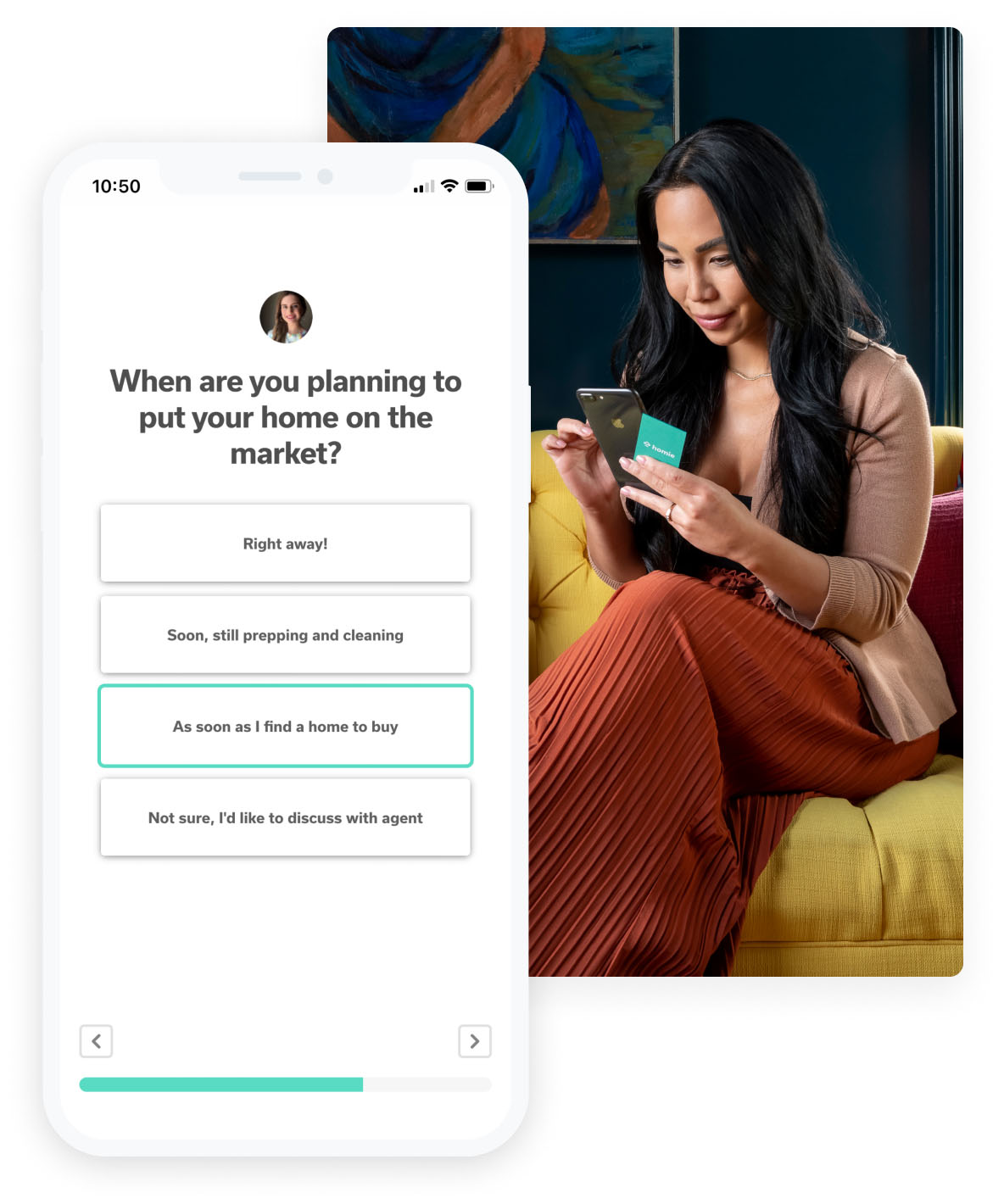 We're spreading the love and our commission.
Buy your next home with a local Homie Agent, and you can keep up to 50% of our commission.†
Buyer Agent
$
You Get Back
$
Traditional Way
Buyer Agent
$
You Get Back
$0
†Terms and conditions apply. See homie.com/buy for details. Refund calculations based on 3% buyer agent commission.
Keep 50% of Our Commission
The True Cost of Buying a Home
We're here to debunk that common point of confusion. Working with an agent does have fees, even for you as a buyer. The fees are built into the sales price of a home, which means you finance those fees over time if you take out a loan.
We want to do better for homebuyers. Instead of keeping 100% of our commission, we're splitting it with you, 50/50.
Is it too good to be true?
No, it's just the way real estate should be.
Thousands of customers have already gotten top dollar for their home and kept more of their equity when selling with Homie.
Saved $14,000

"We saved enough money to complete the downpayment on our new house."

- Holly and Weston

Saved $20,000

"Because of Homie, we saved $20,000 and were able to get the exact home we wanted."

- The Champions

Saved $11,000

"We were able to buy a nicer house with the money we saved selling through Homie."

- The Wardells

Saved $18,000

"I was happy to put that money in my pocket and not some else's."

- Danielle Ackles

Saved $40,000

"Our savings allowed us to put down a big downpayment on our new home."

- The Ellis Family
Talk to An Agent
Let our expert agents help you buy or sell a home.
Not sure what you can afford?
Get prequalified!
Have questions? Give us a call:
(385) 429-6888
One of our local agents will be in touch with you soon!
Sorry, there was an issue submitting your information.
Please try again, or contact us at (385) 429-6888.